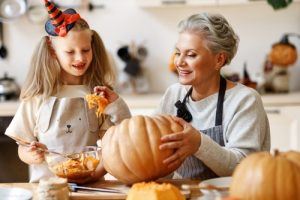 You've heard it since you were a little kid in the oversized dental chair—oral health is important. I don't have to list the reasons, because your dentist has probably recited them all before. But, the idea that teeth are important—that teeth are powerful—is ancient and worldwide.
In ancient Armenia, people used tools to modify and style teeth to distinguish powerful members of the community—an early nod to cosmetic dentistry.
In native cultures in North America, fossil shark teeth have been celebrated as ornaments, props in religious ceremonies, and adorned as jewelry to reflect one's status in the community for the past 2,500 years.
At Denver Restorative Dentistry, we agree that teeth are important. The dentures we craft for patients must meet an array of standards. In addition to providing a beautiful smile, the dentures must be seamlessly functional, naturally comfortable, and easy to maintain.
We want to empower you. Do you sometimes experience soreness, irritation, or pain? Difficulty eating, speaking, or even breathing naturally? Moving or "rocking" dentures?
The dental specialists of Denver Restorative Dentistry—Dr. Taylor Goggins, Dr. Brian Aguirre, Dr. Anna Pitz, and Dr. Ralf Poineal—went to school to become prosthodontists, so they can provide their patients with exceptional dentures. In order to become prosthodontics, or experts in the restoration of damaged or missing teeth, the doctors must go through three additional years of education and training. The field is considered one of the nine dental specialties recognized by the American Dental Association.
And, thankfully, technology has flourished in the past 2,500 years! Denver Restorative Dentistry offers a full-service in-house lab, Denver Restorative Dental Lab, where the entire team approaches denture cases with state-of-the-art technology. The team consists of a master denturist—who crafts an intricately designed denture, skilled ceramists—who perfect "the amount of color that goes into a single tooth in terms of shades and translucencies," and many other experienced professionals that are dedicated to creating your perfect smile.
The doctors offer complimentary consultations to new patients to start them on the path to a beautiful, effortless smile. One that would make your ancestors proud! A 'smile design' consultation allows the patient to express their wishes, as well as allows the doctors to apply their knowledge of tooth anatomy, consideration of the patient's facial features, and, of course, their broad and meticulous technical skills.
Reclaim the ability to eat and drink and breathe, reclaim your day-to-day comfort, reclaim the power behind a confident smile. One thing that has reigned supreme, throughout the ages, is a smile.