In our in-house dental lab at Denver Restorative Dentistry, our prosthodontists and lab technicians in Broomfield, Colorado create beautiful, high-quality, individualized dental restorations for you. With over 60 years of experience creating dental restorations and prosthetics, our lab team will create the smile you have always wanted.
Drs. Goggins, Aguirre, Pitz, Poineal, Chertok and Gittins work closely with the lab team throughout the entire process, ensuring our team personalizes each dental restoration for you using the highest quality materials and proven techniques. You will leave your appointment feeling like a new person with your refreshed, beautiful smile.
We offer the following lab services:
Full-Mouth Restorations
Dental Implants
Complete Dentures
Hybrid Dentures
Partial Dentures
Denture Repairs
Smile Designs
Custom Shades
Same-Day Teeth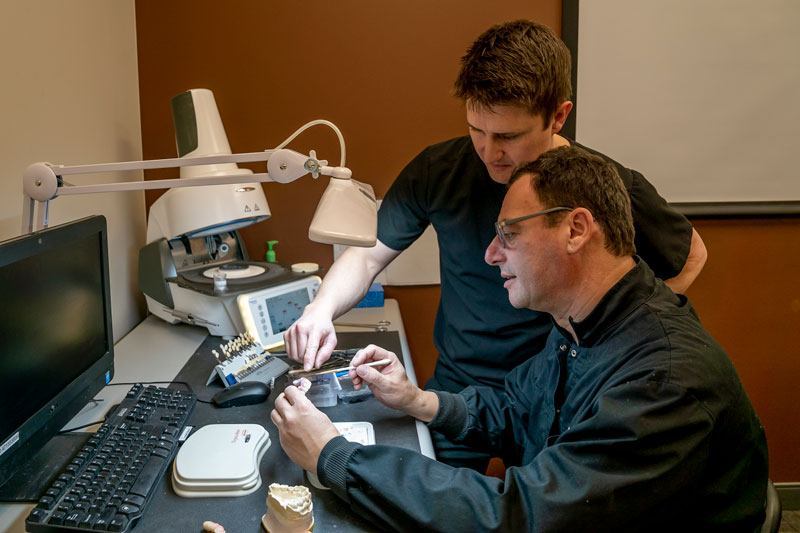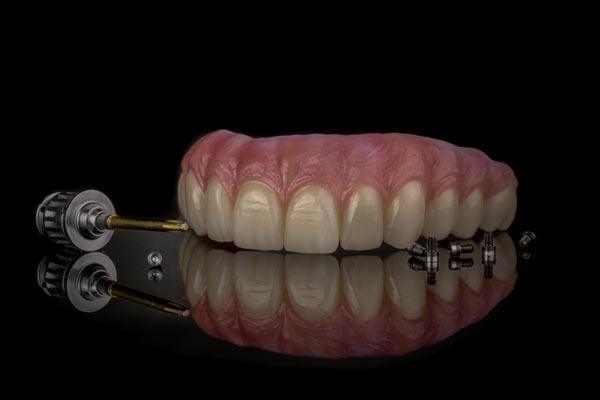 If you would like to experience the best dental restorations and prosthetics in the Denver metro area, call Denver Restorative Dentistry at 303-586-1019. We look forward to working with you!