We get it: You want your smile back. And we can give you what you want. Dr. Taylor Goggins, Dr. Brian Aguirre, Dr. Anna Pitz and Dr. Ralf Poineal each have three years of additional formal training and education through a residency program that qualifies them as restorative and cosmetic dentistry experts. Whether you're considering implants, dentures, crowns or veneers, we're confident we can meet your expectations.
But let's face it, a complimentary consultation takes your time and costs us money. So why do we do it? Through a consultation, we can:
Assess your smile and identify the issues you have with your current oral situation.
Provide you multiple options based on our expertise. We may be able to provide you alternative options with superior results. Each option can be weighed out and discussed, and you may discover options you did not originally consider.
Give you a chance to try us out. We want to be sure we are a good fit for each other if we are working together to regain your smile.
Provide you with a valuable second opinion. If we're the first office you visited or the tenth, the opinion of a restorative and cosmetic expert matters when considering dental restorations such as dentures, implants, crowns and veneers.
What to expect from your complimentary consultation
Appointment Setup
After you reach out to us, our friendly office team will contact you to set up an appointment. They will provide you with potential consultation times and collect all the information we need to make the consultation go smoothly, and they are always willing and ready to answer any questions you might have.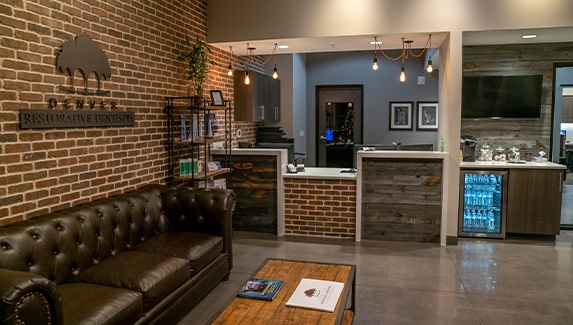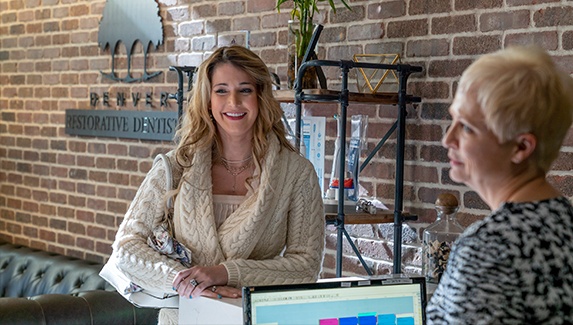 Visiting our Office
You will be greeted by our dedicated office and treatment team, who are here to answer any of your questions and guide you through your consultation. The treatment team will give you a tour of our state-of-the-art facility and introduce you to the dental assistant who will prepare you to meet the doctor.
Doctor Consultation
After getting all the information we need to assess your oral health, one of our doctors will sit with you to discuss your options. We have helped hundreds of people like you improve their smile and overall quality of life, and they will be happy to answer any of your questions.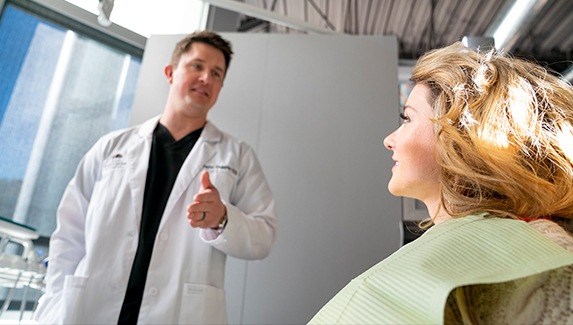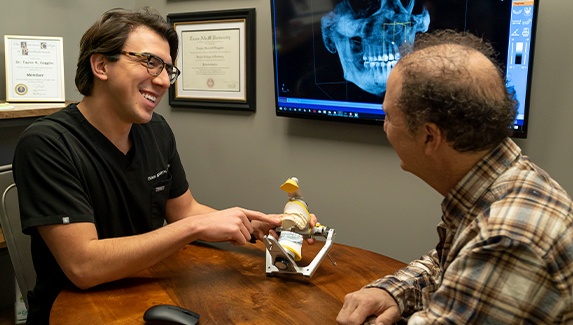 Treatment Options
After visiting with the doctor, the treatment team will review with you the options, timelines to completion and costs associated with your treatment. Then, the decision is up to you! We are not into high pressure sales tactics; this is your smile and your decision, but we are confident you will find we are your best option and can move forward on your timeline.
We invite you to call us at 303-586-1019 or schedule your complimentary consultation online today!
Regardless of what your individual needs are, our prosthodontists and team will make sure that you regain your beautiful smile through dentures, implants, crowns, veneers or other dental restorations that will suit you best. We're excited to be servicing patients in Broomfield, Colorado, and Westminster, Arvada, Superior, Louisville, Lafayette, Boulder, Erie and Denver. Schedule your appointment with Denver Restorative Dentistry online by clicking below. We look forward to helping you create a fresh, functional smile.