Denver Restorative Dentistry is the premier prosthodontist practice in the Denver metropolitan area. Our prosthodontists and team have extensive experience in complex cases with the highest patient satisfaction. Whether you're a general dentist or specialist, we can help provide your patient with the smile they deserve.
Why partner with Denver Restorative Dentistry for your complex cases?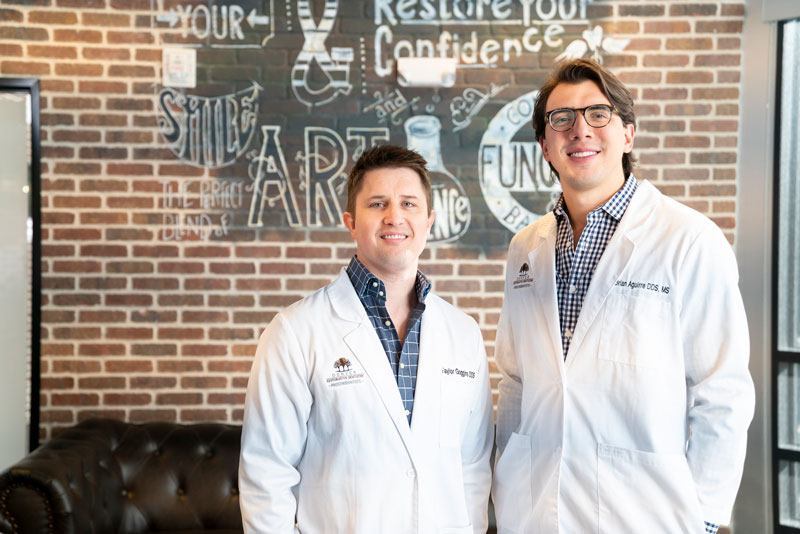 Experienced Prosthodontists
Dr. Taylor Goggins, Dr. Brian Aguirre and Dr. Anna Pitz have specialized training in implant, aesthetic and reconstructive dentistry. In addition to postdoctoral education, our prosthodontists have years of experience ranging from single dental implants to full-mouth reconstructions.

Full-Service In-House Lab
We don't cut corners at our office. All lab cases are completed by our in-house lab with four specialized, full-time lab technicians with over 60 years combined experience. We use premium materials and state-of-the-art equipment. Our skilled prosthodontists, Dr. Goggins, Dr. Aguirre and Dr. Pitz, oversee lab work to make sure it complies with your high standards. Find out more about our lab here.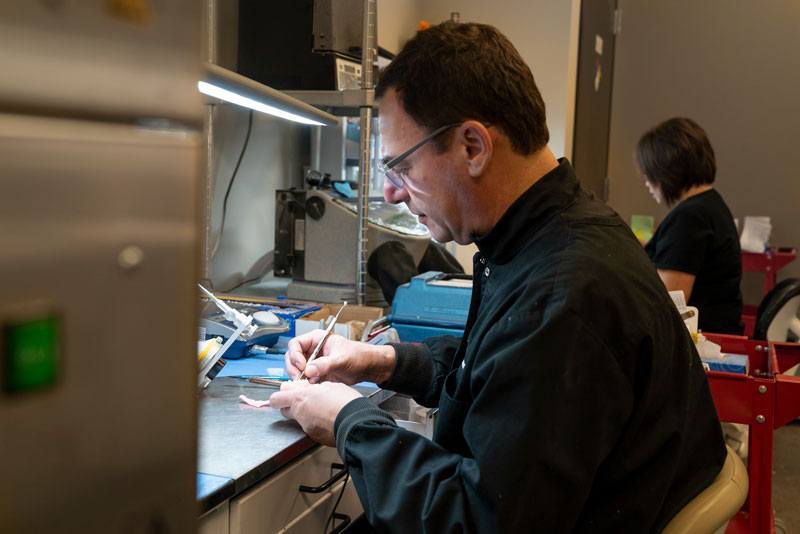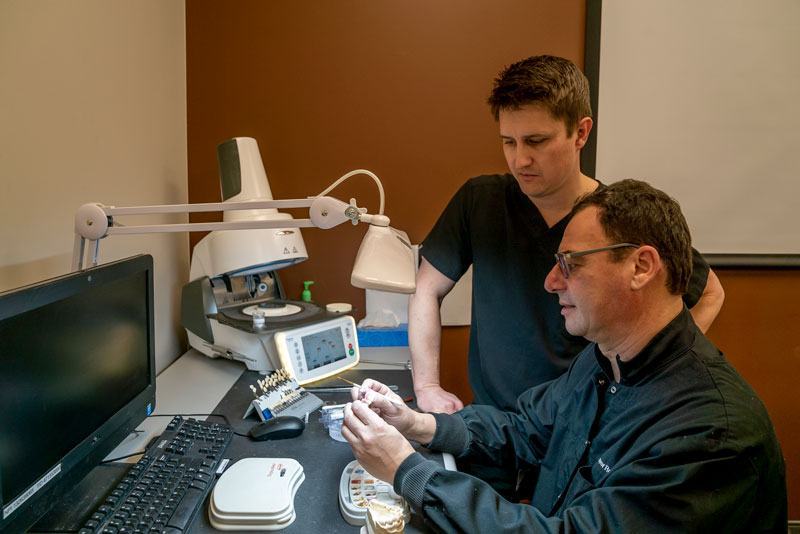 Case Collaboration
Our team will work closely with you during treatment to ensure you know what is recommended and what has been completed. We will speak with you about the patient, their dental history and optimal treatment strategies, to ensure exceptional results.
Priority Scheduling
We know how much you care about your patients and their needs. When you partner with Dr. Goggins, Dr. Aguirre and Dr. Pitz, you will see that we value your patients just as much as we value our own patients. We will provide your patients with first priority scheduling to make sure they get treatment quickly.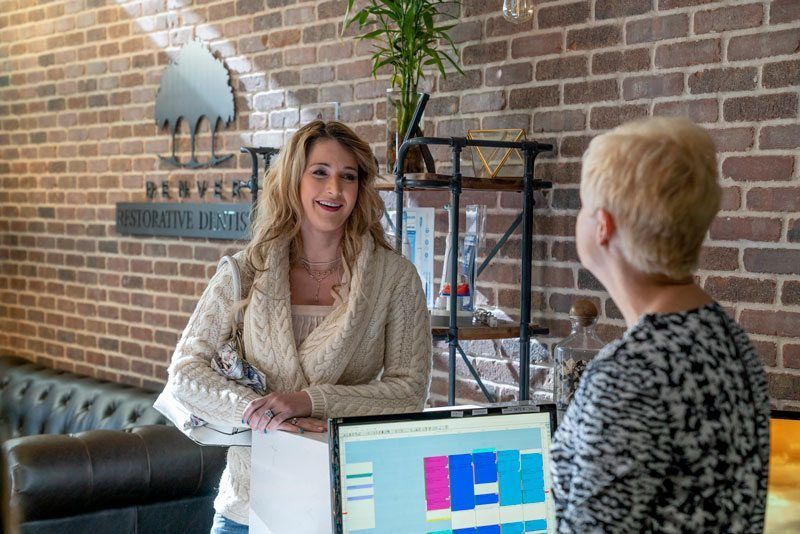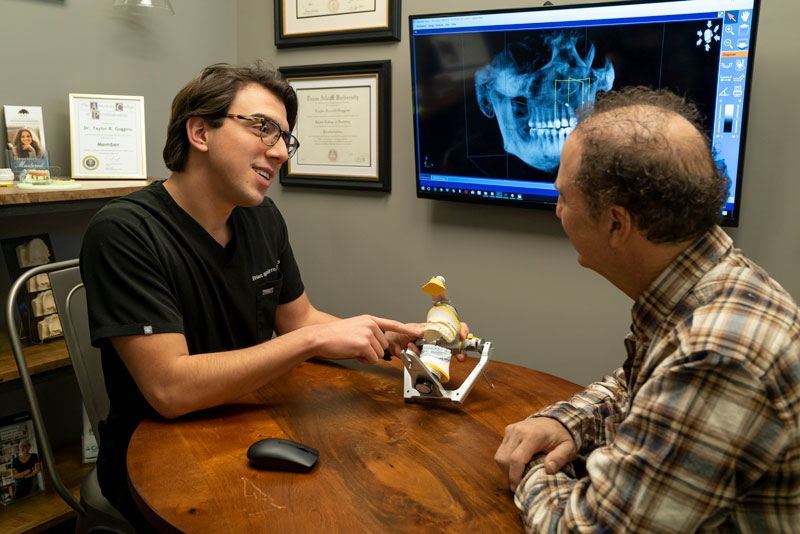 Dedicated Treatment Coordination
Our veteran treatment coordinator will ensure that your patient has a worry-free experience with our team. The handoff between offices will be seamless so your patients can receive their needed restorative or cosmetic care and return to your office for continued dental care. We have the expertise needed to ensure that your patients and team receive quality results with superior communication, making the entire process as smooth as possible.
Print or fill out this form, providing one copy to your patient and emailing another copy to [email protected]
Because of our specialized care, Dr. Taylor Goggins, Dr. Brian Aguirre and Dr. Anna Pitz work with patients across the region. Our prosthodontists work with general dentists in our community to provide you and your patients with exceptional care. Our dental office in Broomfield, Colorado, is equipped to handle the most complex or simple of cases. If you have questions about using our in-house lab, feel free to call our office at 303-586-1019.