At Denver Restorative Dentistry, our prosthodontists and team utilize the latest in dental lab technology to develop high quality dental restorations. Our lab technology enables our team to quickly provide you with the highest quality personalized dental restorations.
Our technology allows us to create a wide array of dental restorations and devices. When developing your dental prosthetic, Drs. Goggins, Aguirre, Pitz, Poineal, Chertok and Gittins will make sure each prosthetic is custom made for your mouth, ensuring the product is of the highest quality. Our lab team uses only premium materials to ensure comfortable, long-lasting dental restorations.

Latest Technology

We use the latest dental lab technologies from premium dental companies to ensure your dental work and prosthetics are of the highest quality.
We use the following technologies in our lab:
Zirkonzahn Milling System – Milling of All-on-4, single crowns, crowns and bridges, bars and PMA
CAD/CAM – digitally design and produce the majority of our lab products
Ivoclar – manufacturing of Dentures, porcelain and aesthetic work
3D Printing – printed models and surgical guides
CEREC Machine – same-day crowns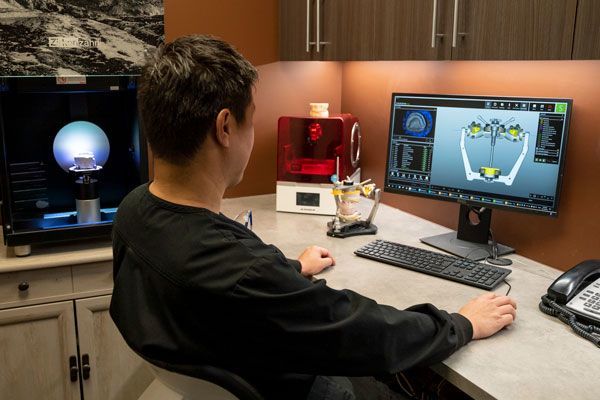 Premium Materials

We use only premium materials in the development of your prosthetics to ensure long lasting usage and proper fit.
We use the following materials:
e.max
Prettau®
Prettau® Anterior — Zirkonzahn
Temp Basic
Temp Premium — Zirkonzahn (temporary materials)
Complex Cases

Our lab technicians have over 60 years combined experience and are experts in complex cases demanding high aesthetics. They have mastered lab processes to provide you with the highest quality dental prosthetics.
We specialize in the following complex cases:
All-on-4 (Zirconia)
Dentures
Hybrids (titanium with acrylic)
Custom Shades
Crowns
Conversions During Surgery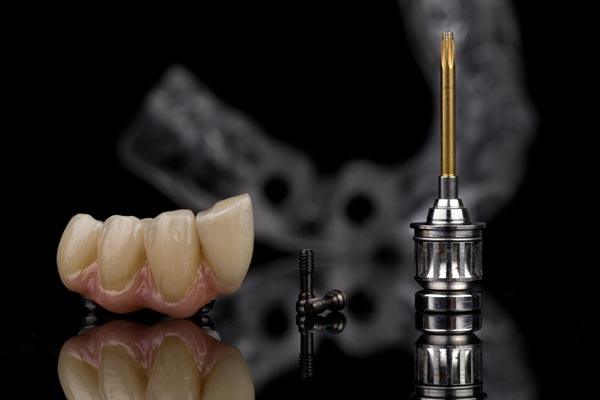 Our dental lab in Broomfield, Colorado, can help you get exceptional dental restorations and dental prosthetics quickly. If you have any questions about how our dental lab can benefit you, we invite you to call our office at 303-586-1019. You can also set up an appointment on our website.