Welcome to Denver Restorative Dentistry, the premier prosthodontic practice in Broomfield, Colorado. When you visit our clean, professional office, you will be taken care of by our welcoming dental team. We take great pride in the general dental and specialized care that we offer to our patients. Our prosthodontists and team offer complete dentistry using the latest technologies in a modern, comfortable setting to provide you with the beautiful, healthy smile you deserve.
Dr. Taylor Goggins, Dr. Brian Aguirre, Dr. Anna Pitz and Dr. Ralf Poineal have an in-house dental lab that allows our team to give you the best services that are tailored to your unique needs. Because we control the entire process of creating dental restorations from start to finish in our office, you are sure to get the perfect smile that matches your unique face and personality.
Regardless of your individual dental needs, we will help you get the perfect, healthy smile you desire in a comfortable, enjoyable way.
To learn more about our skilled dental team and lab, check out the following pages: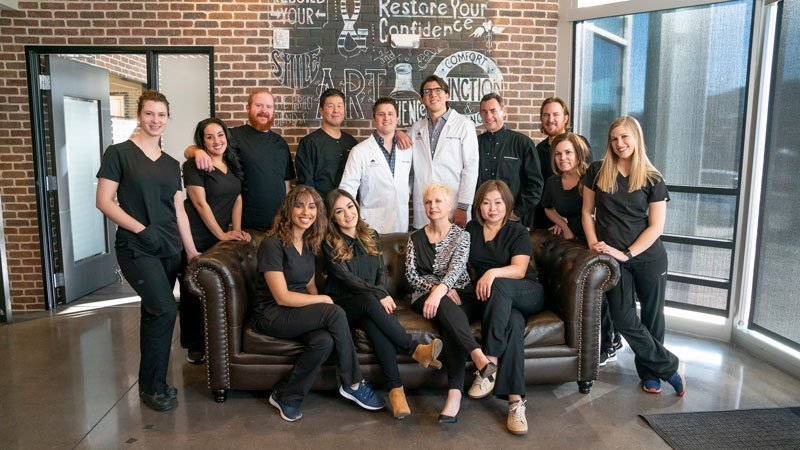 For your convenience, you can request your appointment here on our website! If you have any questions about the premier services we offer or if you would like to schedule an appointment over the phone, we invite you to call our office at 303-586-1019. We look forward to meeting with you soon!