At Denver Restorative Dentistry, we have a team of full-time lab technicians with over 60 years of combined experience. Dr. Taylor Goggins, Dr. Brian Aguirre and Dr. Anna Pitz utilize our in-house lab on a daily basis to create and manufacture dental restorations for our patients. Our state-of-the-art equipment can quickly and effectively give you the high-quality results you deserve. We want you to have the opportunity to see the faces behind the exceptional dental restorations that are created at our lab.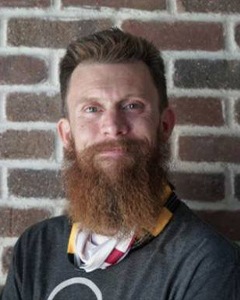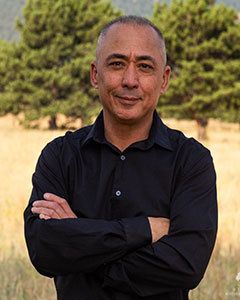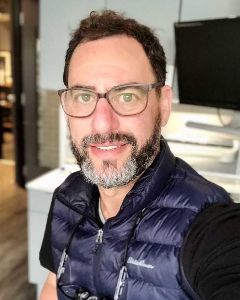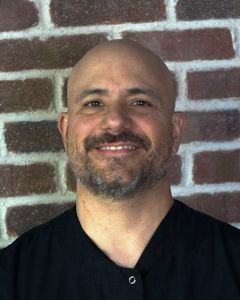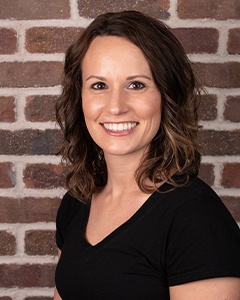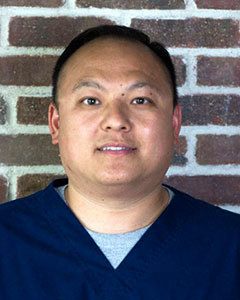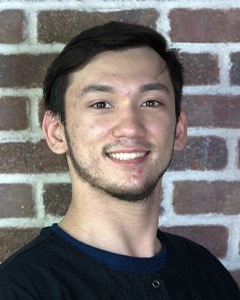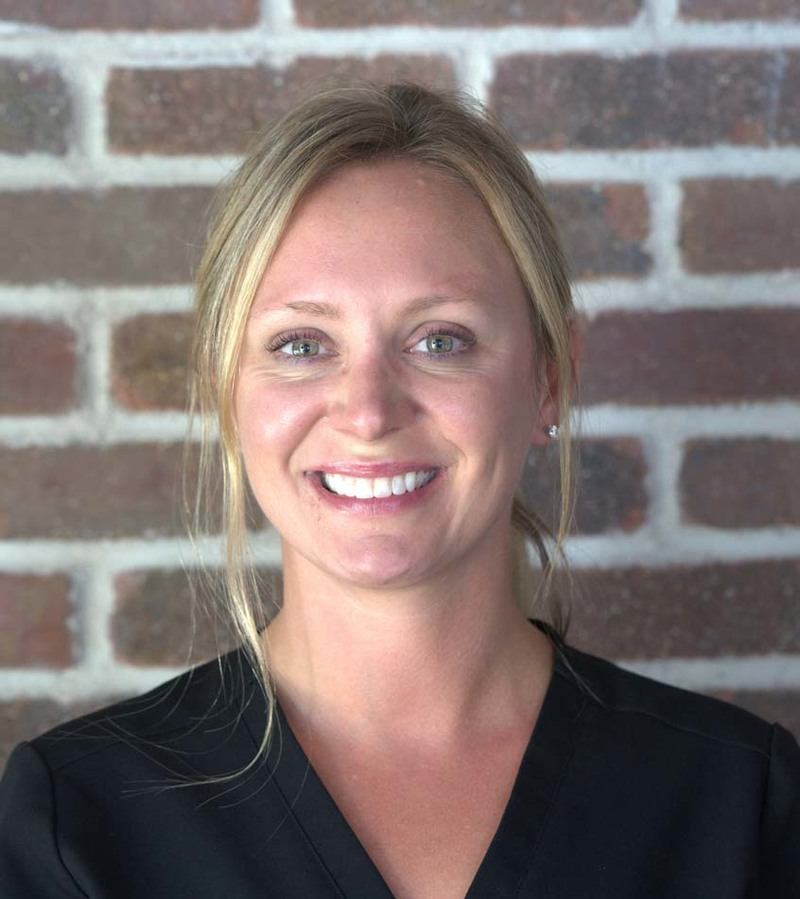 Josh CAD/CAM Tech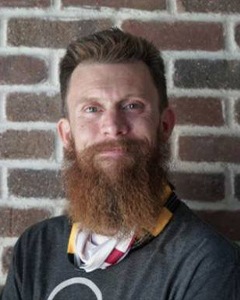 Bio Coming Soon
Lou Master Ceramist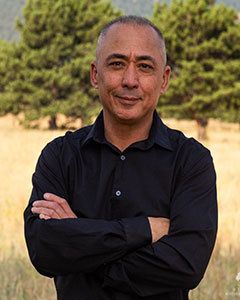 Lou has over 26 years of experience as a lab technician. He is originally from Uzbekistan, where he was a dental technician and owned a dental office. In 2001 he moved to the United States where he worked at a high-quality lab in Manhattan and opened his own dental lab in New York City. In 2011 Lou moved to Denver where he worked as a Master Ceramic Technician in the custom shade department for Perry & Young. In 2018 Lou joined the Denver Restorative Dentistry team as the Master Ceramist. He is a Certified Dental Technician (CDT). Lou has particular expertise restoring full top and bottom arches and is specialized in aesthetic cases using Emax and Zirconia. He brings his knack for artistic, custom made design in every restoration he touches.
Dario MDT CDT – Denturist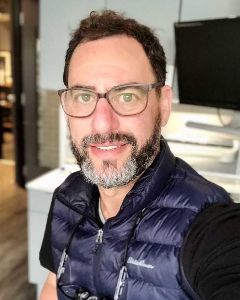 Dario is originally from Argentina, where he completed dental lab technician school. Shortly after, he moved to New York City, where he opened his own lab for seven years before moving to North Carolina to open a new lab. While in North Carolina, he worked for the prosthodontics department at University of North Carolina for 2 1/2 years, and he is a visiting scholar at the graduate prosthodontics program at UNC, focusing on removables. Dario was trained in maxillofacial at John Hopkins University in Baltimore. He also received his master dental technician (MDT) certification at New York University. In 2016, he moved to Colorado, where he worked for Clear Choice before making the clear choice to work for Denver Restorative Dentistry. He is a certified dental technician (CDT) in complete dentures. He has extensive training in many different areas pertaining to lab technician responsibilities, including digital technology, ceramics, CEREC inLab, 3Shape, Zirkonzahn, Ivoclar, Valplast®, Ceramco and the International Center of Education for the Advancement of Silicone Prosthetics, focusing in ears and nose prosthetics among other certifications and trainings. In his free time, Dario enjoys biking, hiking, traveling, craft beer and working in his garden.
Julio Removable Technician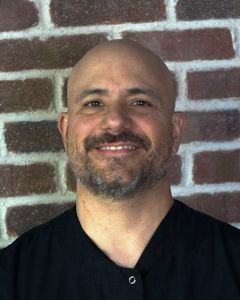 Julio was born in Los Angeles, California. After his family moved to Argentina, he earned a degree in dental technology. He worked as a dental technician in Argentina, where he continued improving his skills in waxing techniques at HILLCO Porcelain Studio. In the United States, he worked at Posca Brothers Dental Lab in California, as well as Perry & Young Dental Lab (now known as NDX Perry & Young Dental Lab), Affordable Dentures and Implants®, and Mile High Dental & Implant Centers in Colorado. In 2014, he opened his own dental lab in Colorado, where he served dental offices in Aurora and Denver areas, as well as providing lab support to University of Colorado School of Dental Medicine. In 2020, he started working in Denver Restorative Dentistry at the Department of Removable Dentures with 27 years of dental technician experience.
Sarah Master Ceramist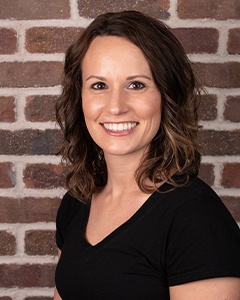 Sarah is a certified dental technician (CDT), specializing in ceramics. In 2004, Sarah completed Kirkwood Community College's dental technology program in Cedar Rapids, Iowa. She worked as a full-time dental ceramist for two years at a small boutique laboratory before joining an in-house team at a prosthodontic office. Sarah enjoys interacting with the dentists and patients on a daily basis, so working in-house has been a great fit for her. She worked at The Dental Center for 12 years before making the move to Colorado in July 2018. In those 12 years, Sarah became a CDT (2007), served as a committee member and treasurer of The Iowa Dental Laboratory Association (2005-2014), and was a member of the Black & Gold Study Club, a monthly study group of local dentists, specialists and technicians. Sarah attends multiple educational meetings per year and invests in her craft by participating in hands-on ceramic courses whenever possible. She has had the opportunity to learn from some of the best technicians in the world, including Oral Design members Olivier Tric and Stefan Picha.
At Denver Restorative Dentistry, Sarah's passion and precision in tooth artistry is demonstrated in her work. From shade matching a single tooth to designing a full smile makeover, her ultimate goal and satisfaction is seeing a smiling patient at the end of treatment.
When not making teeth, Sarah enjoys living a balanced, healthy lifestyle. This includes CrossFit, hiking, biking, cooking new recipes, drinking wine and visiting local breweries.
Steven Dental Lab Technician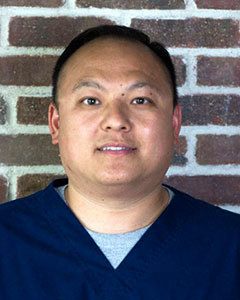 Bio Coming Soon
Alex Dental Lab Technician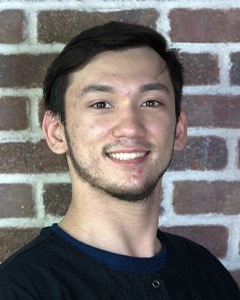 Bio Coming Soon
Alex Dental Lab Technician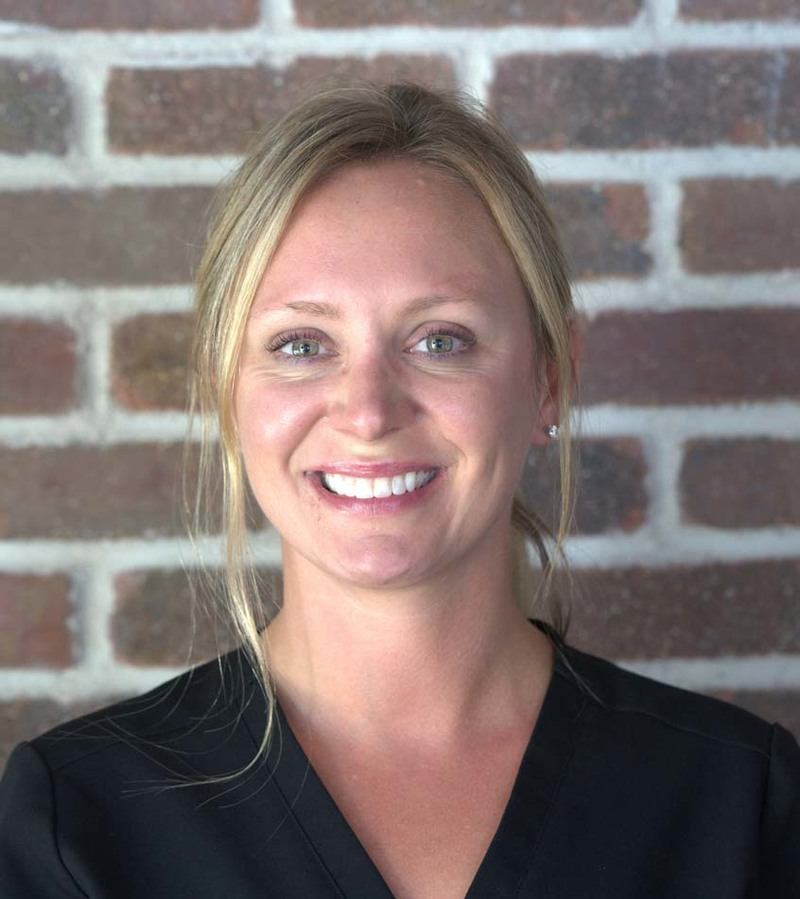 Bio Coming Soon
If you are ready to start improving your oral health, schedule your appointment today! Our prosthodontists and team offer comprehensive dentistry in Broomfield, Colorado. Schedule your appointment online or via phone at 303-586-1019.