Do you want a stable, long-lasting solution for tooth loss? If you are a candidate, our prosthodontists may recommend that you try implant-supported dentures, often referred to as All-on-4® treatment, given the number of implants typically used to secure the permanent denture. Dr. Taylor Goggins, Dr. Brian Aguirre and Dr. Anna Pitz have extensive experience helping patients regain their smile and ability to enjoy foods through successful dental implants. With the combined efforts of our prosthodontists and dental lab team, we can create beautiful, natural-looking implant-supported dentures that will stay comfortably situated in your mouth.
Unlike traditional dental implants that use individual implants for each tooth, this treatment involves the placement of a series of four to six dental implants, to secure the denture to your jawbone. Once the implants have healed and the denture is connected to the implants, most wearers find that the implant-supported dentures feel and function just like their natural teeth. When properly cared for, dental implants can last a lifetime, giving you an attractive smile that you will want to show off for years to come. Implant-supported dentures are more stable than traditional dentures, as they are held firmly to the jawbone and are not removable. We have placed implant supported dentures on hundreds of satisfied patients. See some or our successful patients' new smiles
here.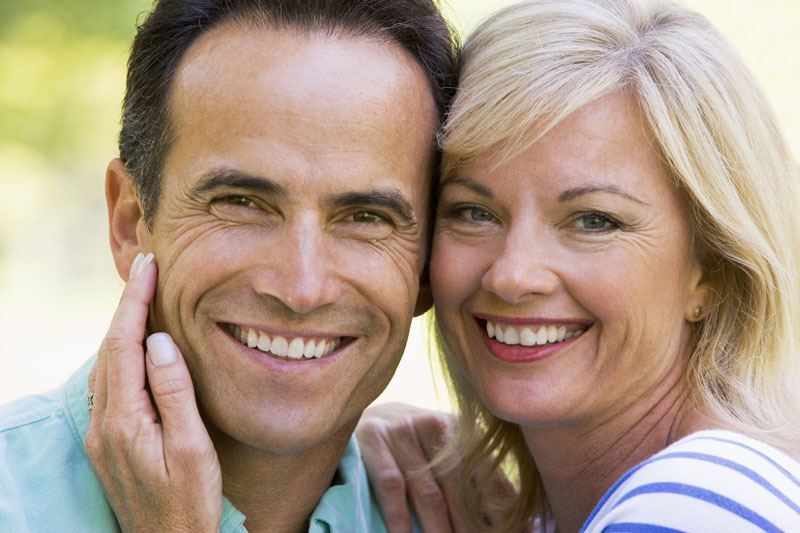 What's the difference between Denver Restorative Dentistry and the other guys?
You're an individual, not a number.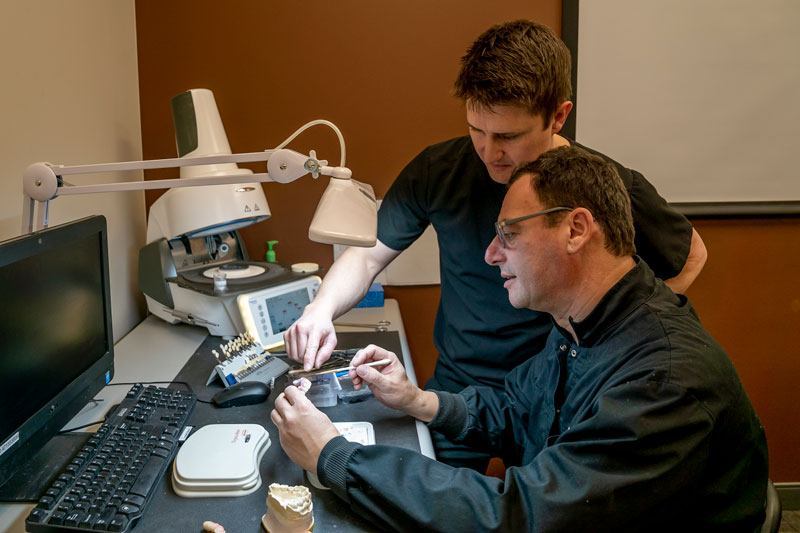 We take an individualized approach to your treatment to ensure we get the best outcome for you. Each person is unique and deserves individualized treatment to get the best possible outcome. For this reason we invested in an onsite dental lab employing master dental technicians. We control the process from start to finish to ensure we provide you with the individualized treatment you deserve.
We provide you with the knowledge you need to make a decision.
We firmly believe in providing you with all the knowledge you need to make an informed decision; we will go over the optimal treatment option but will also explain other options that might be considered as well. Any decisions that improve your dental health through implant supported dentures or other procedures can be a positive, life-changing improvement. We believe you should make these decisions with all the knowledge necessary in a no-pressure environment. We don't believe in high-pressure sales tactics.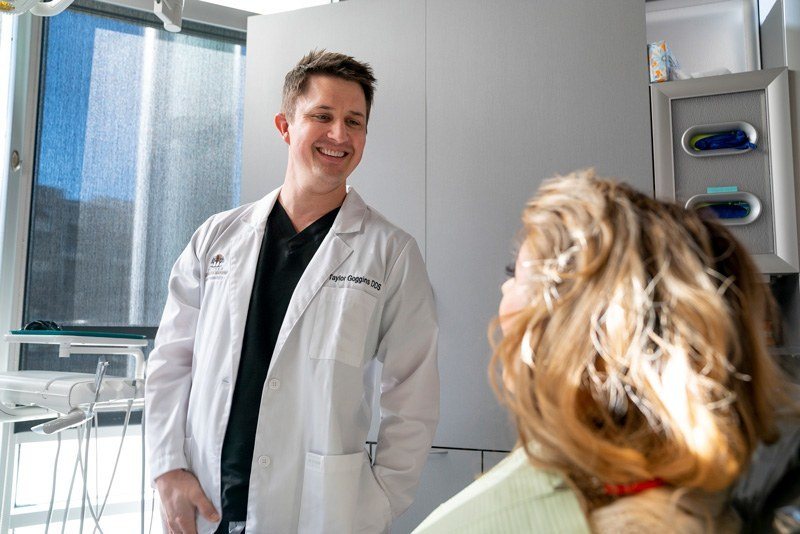 If you are interested in learning more how Denver Restorative Dentistry uses implant-supported dentures in Broomfield, Colorado, call our office at 303-586-1019. We look forward to helping you feel more secure in your smile again.