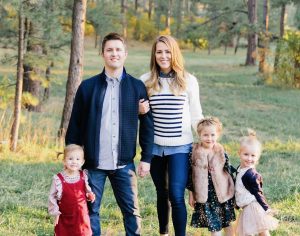 Dr. Taylor Goggins, DDS
Dr. Goggins is originally from Houston, Texas, though he moved away briefly to attend Brigham Young University, where he graduated with a Bachelor of Science. He then returned to Texas to study at the University of Texas Health Science Center in San Antonio. During his dentistry studies, he received numerous awards and accolades, including scholarships and research grants, and held multiple leadership positions. After receiving his DDS, Dr. Goggins completed a 3-year residency program at Baylor College of Dentistry. His favorite part of being a dentist is that he gets to do what he loves every day, with the help of an excellent team.
Dr. Goggins and his wife now live in Denver, Colorado, where they are raising their three daughters. As a father, Dr. Goggins looks to his dad, and personal hero, for inspiration. He says that if he had the power to become invisible, he would sneak into the White House to sit in the Oval Office.
---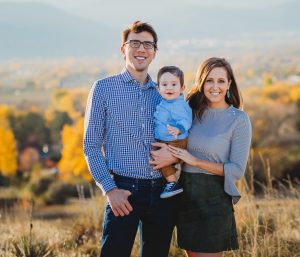 Dr. Brian C. Aguirre DDS, MS
Dr. Aguirre attended The University of Texas at Austin (Hook 'em!) where he earned a Bachelor of Arts in Biology. He then moved to Dallas to attend Texas A&M Baylor College of Dentistry, where he attained his Doctor of Dental Surgery degree and met Dr. Goggins! During this time, his growing interest in more complex procedures led him to further his training in a prosthodontic residency. He obtained his Master of Science degree and Certificate in Prosthodontics from Texas A&M Baylor College of Dentistry, where he received advanced training in all aspects of advanced implant and restorative dentistry.
The Aguirre family currently resides in Broomfield with their one-year-old son, Jackson, and two dachshunds, Bubby and Willie. Colorado has always held a special place in Dr. Aguirre's heart—it was here that he proposed to his high school sweetheart, Amber. In his spare time, you can find Dr. Aguirre on the local mountain bike trails. He also claims to be a dental photographer – ask him about it!
---
Jamie – Office Manager

Jamie's favorite part of working at our practice is that we are always laughing. She is happy to be part of such a positive and energetic workplace, and contributes to the atmosphere by helping our dentists and patients have a positive experience.
When not assisting patients at our office, Jamie's hobbies include hanging out with her family and friends, traveling every chance she gets, and spending time outdoors.
Felicia – Front Office
Dallas – Registered Dental Hygienist
Dallas is a plaque-removing, tartar-scaling, miracle-working dental hygienist who strives to help our patients to the best of her ability. She appreciates the opportunity to serve others on a daily basis. One of her heroes is Mother Teresa, because she was a selfless human being who "gave more than the richest person on the planet ever could."
In her free time, Dallas can be found at the gun range, shooting paper targets. Although, if she were invisible, she would go to Area 51 to meet E.T. and see what's really going on out there.
Christine – Registered Dental Hygienist
Christine graduated from Colorado Northwestern Community College in 1987. Just out of high school, she achieved the highest score on a national clinical board as the youngest in her class. Her love of dental hygiene and treating patients to the best of her ability are her reasons for going to work; the excellent work environment and camaraderie are the icing on the cake!
Christine's heroes are her mom and dad. Because her father was an airline mechanic, Christine has spent a lot of her life travelling. Naturally, she would love to possess the power of flight. Though, if she were invisible, she would take travelling to the next level by sneaking aboard a space shuttle. She is also an avid skier and pool player!
Ryan – Dental Assistant
Ryan is currently attending the University of Denver to further his career in dentistry. He says that being part of our practice is like being part of a "FUNctional" family. Ryan's actual family live all over the country—from Florida to here in Colorado—and he has his parents to thank for always pushing him to do more. He also draws inspiration from his hero, Harry Potter.
Always ambitious,  this year he plans on learning to ski! His other hobbies include tennis, hiking, camping, snowboarding, and geocaching.
Priscilla – Dental Assistant
Priscilla graduated in 2010 from Berks Technical Institute with an associate degree in technology, and is currently attending the Community College of Denver for her degree in dental hygiene. Her favorite part of our practice is working with our amazing doctors, who are fun to be around and make every day enjoyable.
Priscilla loves traveling to Florida each summer to visit her father, as well as her best friend, Daniel, who is also her personal hero. She also enjoys listening to classic music, such as Frank Sinatra, and when she dances, she looks a lot like Ellen DeGeneres doing her Happy Dance onstage!